Have you ever considered becoming a Beachbody Coach?

That is the question of the day!


Are you someone that really likes clean eating, that has either tried or has completed a Beachbody workout? Are you someone who really needs accountability to stay on track with your fitness goals? Do you feel like you are constantly surrounded by negativity every day? Do you feel like the cards are stacked against you with your weight loss? Or, do you really want to have a career in health and fitness but just don't know how to do it and continue to earn an income that can sustain your quality of life?




If any of those apply to you then you might be a good fit for my team! I started as a Beachbody Coach 2 years ago because I graduated from my challenge group, completed Insanity, learned how to eat clean and got amazing results. I was so stoked by the response I received from people about my transformation that I had to help them. People were asking me how I lost the weight, how I stayed accountable, what I was eating and so on! I decided that I really had this fire in my belly to just genuinely help other people.


So I saved up my birthday money and joined as a coach and bought Shakeology!!! From there I have created a 90 day challenge curriculum for those in my challenge groups complete with a monday mindset video, monthly check ins and daily tips, motivation, accountability and support.


From there I started having success stories from my challenge groups. These amazing individuals became my coaches and now are successful business owners. I mean it sometimes even sounds like it is to good to be true. I swear it is the real deal! I swear that it all started with me thinking about all the different ways that I could help other people. Sharing my recipes, my little pre planning tricks, how I tweaked my diet to break thru a plateau and how I just dealt with the things that life threw at me. Because of that I build this business that I am very proud of! A team of coaches who also care about the well being of those that they are helping.

Things I share with my challengers

So I am inviting you, my awesome readers to join me tomorrow night for a totally relaxed informational call about what I do as a coach. I am going to cover how I earn an income as a coach, how I mentor my coaches on my team, what are the expectations of a coach and what is the initial investment to you as the customer. You literally just log in and listen, there is a place to type your comments and questions but you can just chill and soak it all in.

Then, we can chat as to whether or not this is right for you!!! Maybe it will be and maybe it won't but at least you can say you checked it out!

Here a are a little stats! In just 2 years I went from a stay at home mom who was miserable about her body and her health to being in the best shape of my life. From a single family income with no wiggle room to a six figure income. I went from being a coach with no qualifications behind my name to an 11 Star Diamond Elite Beachbody Coach. I am already qualified to be an Elite Coach for next year and I am currently the #3 Beachbody Coach in the entire network of coaches. I spoke at Coach Summit 2013 and I'm speaking at the Leadership Retreat in Dana Point, CA next week. Also, I am a mom of 2 boys and I am totally real! I have a messy house, I sometimes lose my cool, I somedays don't get enough sleep and I sometimes eat ice cream! I am just like you! Not perfect by any means. I have just done the right activities with consistency over time to produce results! This my friend, I plan on teaching you if you join my team!


We are taking ordinary people and becoming EXTRAORDINARY!!!!



ARE YOU IN?!?




Contact me

for the log in information for tomorrow's call!

9:00 PM EST!!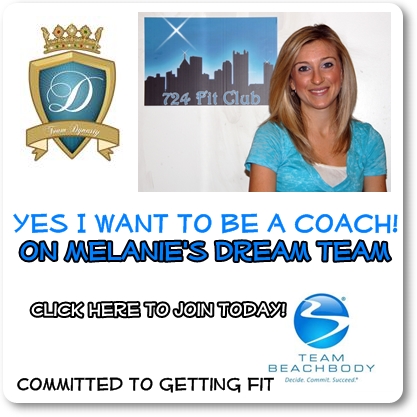 Labels: beachbody coach, Business Opportunity, clean eating, Committed to Getting Fit, Elite Coach, Expectation, Experience, Investment, melanie mitro, Success Stories, Top Coach