Welcome to Monday!!!! It's a crazy day today and all I see on my newsfeed is kids headed back to school. Moms sending their babies to school for the first time and all the fun back to school activities are starting! With all this change in routine it would be nice to have some consistency in your day right!!! Well today I am going to offer you a few of my favorite under 30 minute recipes or crock pot recipes that the whole family will love and it won't take you all day to prepare.
Breakfast:
Breakfast is usually the meal that is the hardest for us to obtain a well balanced brain fueled meal. So I drink my Shakeology because it is quick easy and a no brainer when I am running out the door!
There are times when I switch it up and want something different so here are my go to's.
Mason Jar Overnight Oats- Make them one evening and then stick them in the fridge for the rest of the week! They are perfectly portion sized and taste great. Even my kids loved the ones with the applesauce.
Cinnamon Quinoa Bake- This is another easy one you can make on Sunday's and then leave it in the fridge in portion controlled containers for each day of the week. Just microwave and you have a quick breakfast.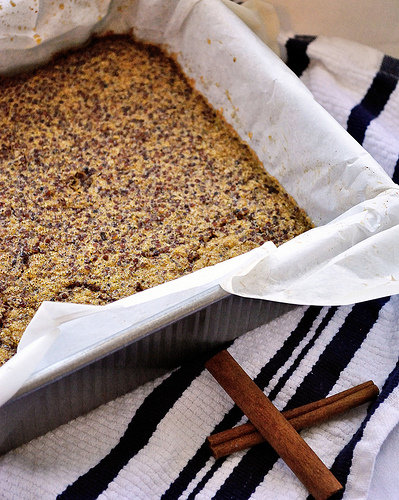 Chicken Bake- You can't get much easier than this. Throw chicken, veggies, and baby potatoes together and bake! It's a complete meal in one dish and its tender and flavorful. You can play around with different spices to get different flavors.
Sunset Chicken EASY PEASY one dish meal that is MEXICAN food without the sodium! It makes great leftovers for the next day too!
Slow Cooker Chicken Cassoulet is very similar to chicken noodle soup. We serve it over quinoa noodles or rice and place in a bowl. The chicken literally melts in your mouth.
Slow Cooker Mexican Dinner Pretty much the easiest thing you will ever make! Salsa and Chicken in the crockpot makes for some pretty sweet MEXICAN dinners!
Turbofire Chili- Family favorite and a really good one for those Sunday football games when you are feeding lots of people or you want comfort food! This is another one that even my husband will make and request.
I'm always looking for more feedback on your favorite easy dinner recipes!! Post your favs below!!!!
Labels: Clean Eating Dinner Recipes, Committed to Getting Fit, family friendly clean eating, Fast Food, Healthy foods, melanie mitro, Under 30 Minute Healthy Meals